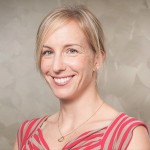 Dr Judit studied locally graduating from the University of Western Australia in 2002 in the same year group as Dr Michael. They have been good friends since the beginning of their undergraduate studies from 1998.
Enjoying arts, crafts, and creation with her hands from a young age, Dr Judit is happy to put her natural skills to work with good effect stating, "dentistry found me and I'm so glad it did". Her drive to help people by improving health and educating the community makes her a wonderful and gentle dentist beloved by all her clients.
Dr Judit continues education and upskilling regularly in many focused disciplines of dentistry having completed her Membership of the Royal Australasian College of Dental Surgeons. She is expert in treatments of anxious clients and difficult cases, offering meticulously conducted high standard solutions.
Her young family keeps her busy but when there is time Dr Judit enjoys cycling on and off road, running, rock climbing and the occasional ski trip. Trips to the beach and camping out are also some of her favourite past times.
Dr Judit will be available for appointments most Saturdays, every Monday and Tuesday with additionally days to come in the future. She is committed to developing a long term connection with her community, getting to know her clients and their needs.
We welcome Dr Judit as an integral part of our dental team as she also looks forward to caring for you.
Yours in Health,
Anchorage Dental Care
Appointments: (08) 9407 7888