Meet Barry McGee, Clinical Prosthetist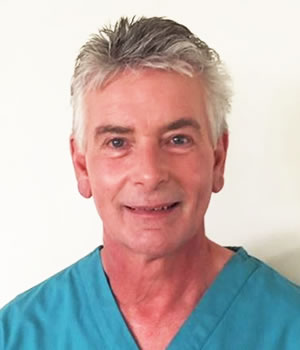 Throughout life, Barry has enjoyed both art and science. As Clinical Prosthetist at Anchorage Dental Care, he gets to combine his love of both by helping individuals achieve their prosthetic rehabilitation, striving to produce high-quality results for everyone he welcomes into his care.
Barry completed his Advanced Certificate in Complete Denture Prosthetics as well as an Advanced Certified in Dental Technology Prosthetics, and finished his clinical training at the Oral Health Centre of WA in 1994. In order to provide patients with the best possible care, he continues to stay up to date with the latest technology and advancements in the field, and attends conferences and seminars regularly.
The most fulfilling aspect of my work is the interaction I have with the patients I meet and to share the journey in their oral rehabilitation" Barry
Outside of the Practice
When he isn't crafting beautiful smiles in the practice, he enjoys exercising and spending quality time with friends and family. Learn more about Barry when you visit us for your prosthetic needs–he can't wait to welcome you into the practice.

Barry McGee | (08) 9407 7888