Meet Dr Benjamin Shih
(Dentist), DMD (UWA)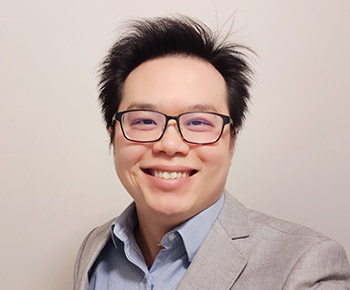 "To me, dentistry is a fusion of art and science, areas for which
I have strong passion."
Whether he's providing preventative or cosmetic & restorative dental treatment, Dr Ben finds it rewarding to help patients at Anchorage Dental Care achieve healthy, beautiful smiles.
From Analyst to Dentist
Before embarking on a career in dentistry, Dr Ben worked in the business sector for many years. He holds a Bachelor of Business Administration with Bachelor of Commerce – Accounting from Macquarie University. Dr Ben also earned a Bachelor of Business Administration, Business/Commerce, General from Copenhagen Business School.
In 2020, Dr Ben completed a Doctor of Dental Medicine at the University of Western Australia and is a member of the Australian Dental Association (ADAWA).
Outside of the Practice
When Dr Ben is not at the clinic, he can be found in local parks, playgrounds or at the swimming pool with his daughter. He also enjoys playing the piano and doing a bit of cooking.
If you are anxious about visiting the dentist contact Anchorage Dental Care and ask to make an appointment with Dr Shih, who will set your mind at ease.

Dr Benjamin Shih | (08) 9407 7888