Dr Charles Tricoli
Promoting Oral Health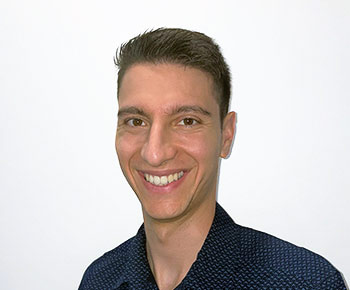 Dr Charles strongly believes that oral health is a critical part of general health and wellbeing. Born in Western Australia, Dr Charles sees dentistry as an opportunity and privilege to provide important healthcare services to his local community. Graduating with a Doctor of Dental Medicine from the University of Western Australia, Dr Charles thoroughly enjoys all aspects of dentistry, especially preventive, restorative and emergency dental.
Before studying dentistry, Dr Charles graduated with a Bachelor of Science, majoring in Exercise and Health. This foundation provided an understanding that overall health is comprised of many areas, including general health, oral health, lifestyle and psychological wellbeing. He is always willing to have a chat about the importance of a healthy mouth, and an active lifestyle too.
Outside Of Dentistry
Outside of dentistry, Dr Charles enjoys running, swimming and playing all kinds of sport. He enjoys spending time with family, reading books and playing the drums. He loves living and working in Perth and believes it is the best place in the world.
If you are anxious about visiting the dentist contact Anchorage Dental Care and ask to make an appointment with Dr Tricoli, who will set your mind at ease.

Dr Charles Tricoli | (08) 9407 7888