Meet Dr Frank Farhadi
(Dentist), BDSc (UWA)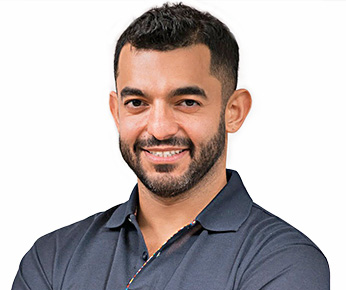 A Continuing Dental Education
"I was led to dentistry because of my passion in science and medicine, combined with my want to make a large impact on peoples' lives.
I love seeing patients leave our practice being able to smile confidently."
Dr Frank attended the University of Western Australia for my undergraduate degree in Dental Science before moving onto the Royal Australian College of Dental Surgeons.
"I'm committed to continuing my education, including clinical shadowy programs at UCLA, the University of Kentucky, the University of Minnesota, and the University of Toronto."
Special Areas of Interest
Dr Frank recently completed an intensive training program in surgical implant placement in Colombia, and is highly skilled in:
Wisdom teeth surgery
Root canal therapy
Periodontal therapy
"I'm treating the whole person; it's not just about your teeth."
Outside of the Practice
When he's not seeing patients, Dr Frank can be found traveling or indulging his passions of music, self-development, and health and fitness. He's also been involved in charitable work with the Australian-Tibetan Dental Foundation, providing dental aid work in Northern India.
"Give our dental practice a call and schedule to come in for my safe, comfortable care that will meet all your dental needs." (08) 9407 7888