We hope you and your family members have been well and rested and looking forward to returning to a level of normality.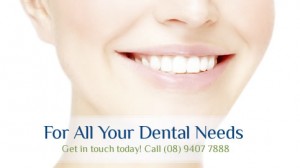 Opening Hours from 23rd May
Mondays to Thursdays 8am to 6pm
Fridays 8 to 5pm
Saturdays 8am to 1pm
Anchorage Dental Care will be returning to normal operations from Saturday 23rd May 2020. Of course, this return will remain at increased vigilance measures:
-          We ask all clients to brush their teeth and tongue well before they arrive
-          Use hand sanitiser upon entering premises bringing minimal personal effects with them
-          Please bear with us as disinfection of reception and treatment areas takes extra time
-          Further client hand-wash and preoperative mouth rinse upon entry to treatment area
-          Staff  personal protective equipment increased
Anyone that has been in contact with COVID-19 or is feeling symptoms is asked to postpone dental treatment.
Our return to some normality does not mean we can let our guard down; We all need to continue our social distancing and hygiene protocols as much as practical. We will still need to screen clients at the time of appointment booking;
KN95 Masks individually packed on sale for $5 each at reception
We all need to be aware that even though we have had improvements, restrictions can increase again if things worsen so it is essential to practice good oral hygiene and control sugar consumption to reduce potential issues during this period. As always, we recommend using an electric toothbrush twice a day and flossing once a day. Additionally, care should be taken to avoid hard foods that may cause damage or fracture to the teeth.
Sincerely hoping you and your family stays safe and healthy and looking after you all soon,
Dr Michael Shams, Dr Frank Farhadi and the Anchorage Dental Care Team